There has been a medical practice at this address for over a historic 120 years.
Our Purpose and Vision
We exist to provide high quality medical care to our patients, their families and the local Mitcham Community. Our vision is to be a high-performing medical practice with strong leadership guiding our clinical, people and overall business success. We incorporate our values of teamwork, professionalism, support, forward-thinking, respect and hardworking in all aspects of our work, and to inspire young doctors for a career in general practice. We recognise the doctor-patient relationship as integral to good medical care, respecting each individual's unique history and social circumstances.
Location
We are situated south of Cross Road at 140 Belair Road with extended consulting rooms at shop 6/130 Belair Road, just 5kms from the city centre. The practice is located conveniently nearby the Mitcham shopping precinct. We have allied health services nearby, including a physiotherapy and dental practice, pharmacies, pathology collection centres and a radiology practice. There is ample on-street parking along George Street, accessed via Devonshire Street.
Atmosphere
Our practice atmosphere is warm and friendly in recently refurbished surroundings. We pride ourselves on a modern, up-to date, fully computerised clinic with an emphasis on traditional family medicine. Our waiting rooms are comfortably air-conditioned, and we provide cooled spring water to enjoy. There is wheelchair access to the main building at 140 and ramp access can be arranged at Shop 6/130 Belair Road.
Providing Continuity of Care
In an attempt to provide the best continuity of care for our patients the clinic is organised into four units, each comprising two doctors. One member of each unit, or a covering doctor, is usually available during office hours.
Training Medical Students and Registrars
Crafter Medical Centre has a proud tradition of being a teaching practice for over thirty years. Our involvement with medical students from Flinders University goes back to the late 1980s, and we have been an accredited training practice for GP registrars since 2006. Our practice is now accredited for training GPT1 through to GPT3 registrars under the auspices of GPEx, the GP Training Programme for South Australia.
We are passionate about general practice and firmly believe that primary care occupies a key position in addressing the ongoing health needs of the community we serve. We advocate for social justice issues and we believe that primary health care physicians will be the change agents for the future.
The practice provides a high-quality teaching and learning environment for the next generation of GPs through involvement with the GPEx Training Program, with all principal doctors forming part of the education team. Dr Johanna Kilmartin is the primary GP supervisor for registrars and is responsible for overseeing training requirements and administrative matters.
Indigenous Acknowledgement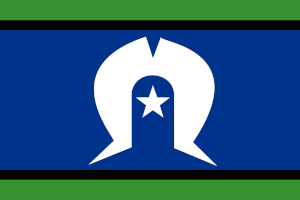 Crafter Medical Centre acknowledges the Kaurna people as the traditional custodians of the Adelaide region and that their cultural and heritage beliefs are still as important to the living Kaurna people today.
Artworks
We have recently created a display of artwork by patients of this practice, celebrating the diversity and talent of our patient population. The artworks are hung on the waiting room wall in the main surgery and will be rotated every three months.  All the artwork is for sale, and you can contact the artist directly to purchase any of the work. If you are interested in displaying your artwork here, please contact Kate Mackenzie on 8272 5533.